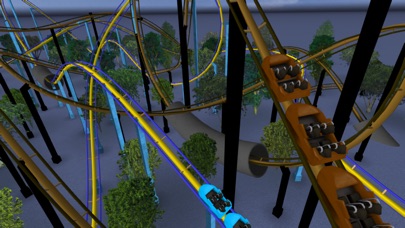 UPDATED FOR iOS 11 and iPHONE X.

In AirCoaster 2, we rebuilt the track editor from scratch to take advantage of our modern 3D engine, as well as many of the features you have come to expect in a modern iOS app.

Create your own roller coaster tracks with our powerful yet easy to use multitouch 3D track editor. Nudge and tweak each track segment to create the perfect ride. Lay down as many tracks and trains as you want. Set up dueling roller coasters, custom scenery and more.

Don't want to create your own tracks? Go to the Explore tab and discover tracks created by our community of track builders. You will be amazed at what is possible with just our track editor and a healthy dose of creativity.

The New York Times GadgetWise blog calls AirCoaster "particularly fun to play with."

Engadget.com says AirCoaster is "filled with fun ways to interact with the iPad." Take your own roller coasters for "a dizzying first-person ride."

AirCoaster has also been featured on touchArcade.com, iLounge, the San Francisco Examiner, 148apps.com and more!