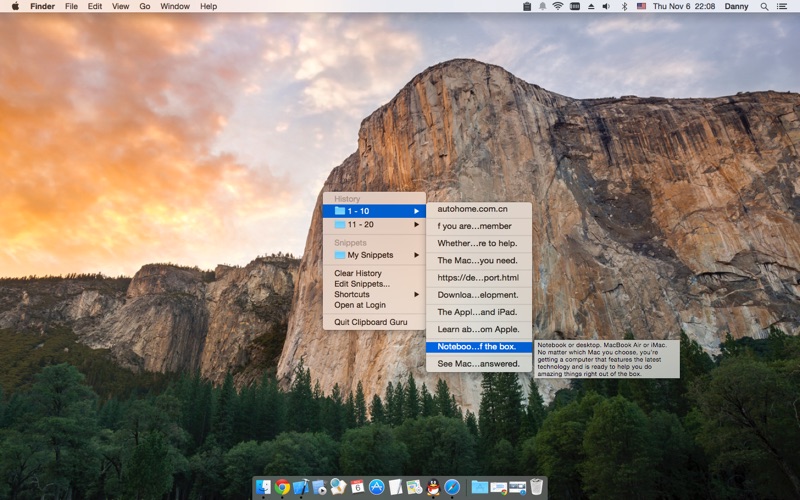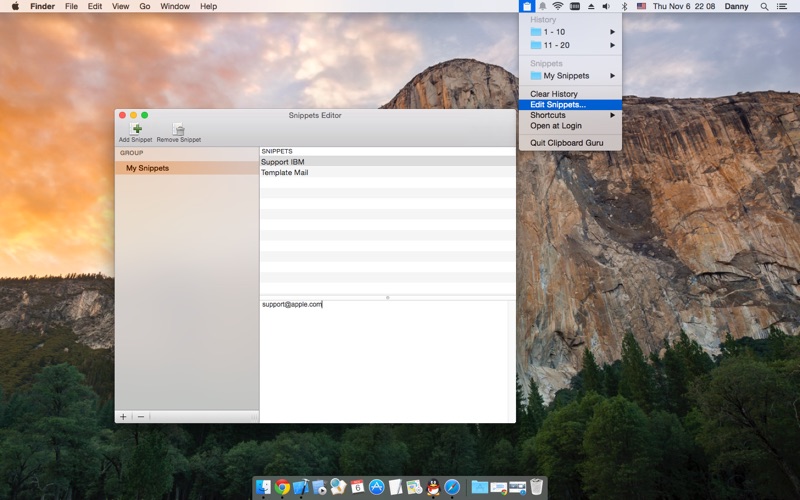 Clipboard History

Clipboard Guru can manage clipboard history. You can record 8 clipboard types, from plain text to image.

To paste a recorded item, you just pop up menu by invoking the shortcut key, and select a menu item from the menu.

Snippet

You can also register texts you frequently use, like e-mail addresses, user IDs and so on, as snippets. You can paste these snippets from the menu, too.

Thank you for your support and feel free to contact us with any comments or suggestions (alnysoftspt@gmail.com).