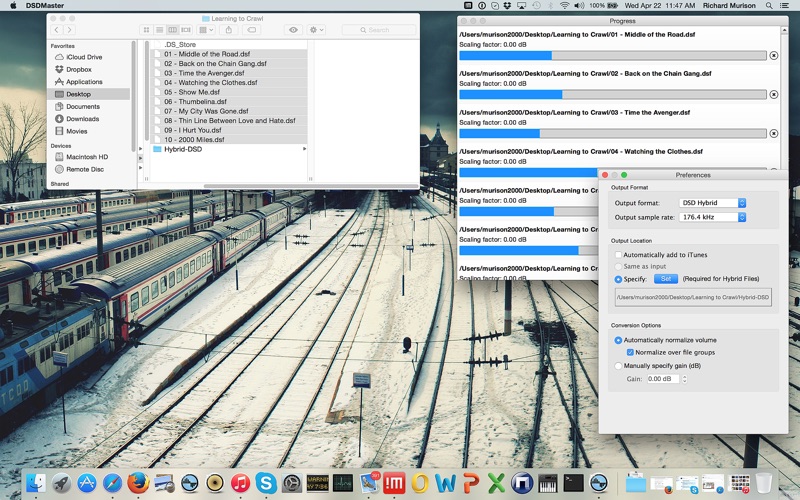 DSD Master is a professional-grade tool for producing PCM versions of music files encoded in the DSD format.

DSD Master also produces BitPerfect Hybrid-DSD files required for playing native DSD using BitPerfect and iTunes.

DSD Master produces the highest quality PCM transcodes on the market - better than those produced by professional studios.

Requires OS X 10.7 or better.
Requires 64-bit CPU.

Produces AIFF, ALAC, WAV, and FLAC files.
Produces BitPerfect Hybrid-DSD files.
Supports all sample rates from 44.1kHz to 384kHz.
Supports DSD64, DSD128, DSD256, and DSD512 formats.
Supports .DSF and .DFF (DSDIFF) file formats.
Transfers all metadata, including artwork.
Multi-channel supported by design, but not yet tested.
Selection of automatic Normalization options.
Simple and convenient user interface.
Conversions initiated directly from within Finder, or by dragging-and-dropping files onto the DSD Master Icon, or from the File menu.
BitPerfect 2.0 or better (available on the App Store) required to play DSD content of Hybrid-DSD files.