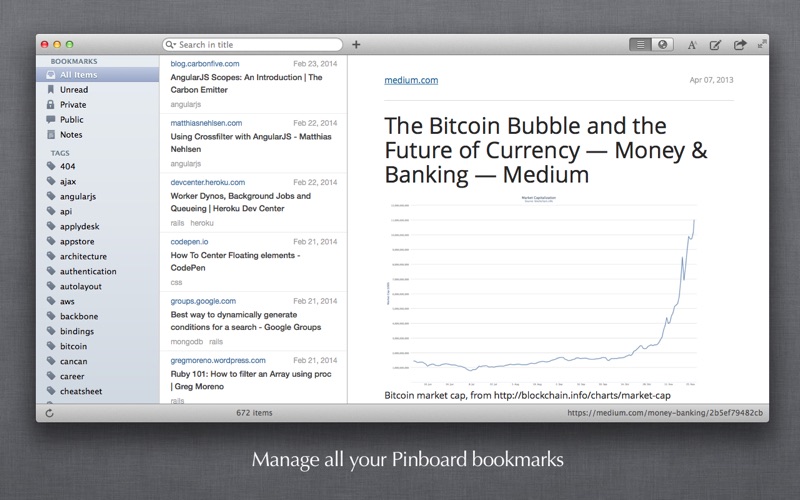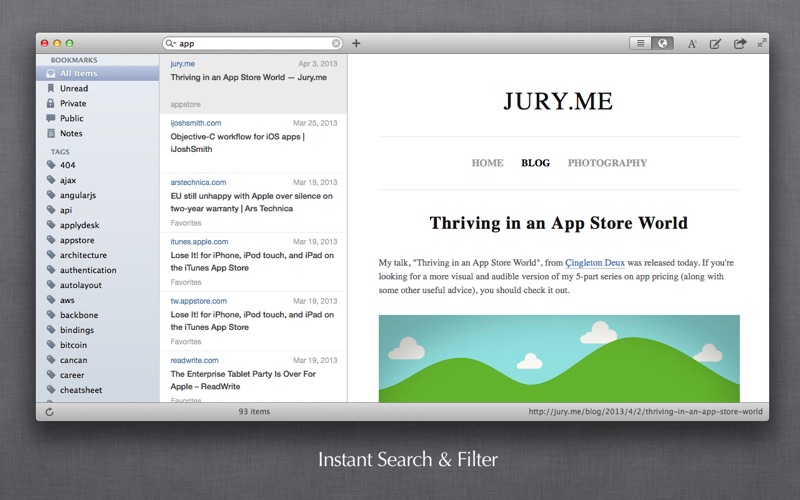 Pins translates Pinboard's no-frills, minimalistic, yet fast experience to your Mac. Get the most out of your bookmarks, with a quick, modern and comprehensive app.

+ Access all your bookmarks, with instant search, and filter by tag, sharing status, read status and more.

+ Keyboard shortcuts make it easy to find what you need without reaching out for your mouse.

+ Rename and delete Tags: just right-click any tag in the sidebar.

+ Read and edit all your notes.

+ View bookmarks in a text-optimized readability mode for a comfortable reading experience.

Need to access your bookmarks on the move? Pins is also available for your iPhone, iPad & iPod Touch!