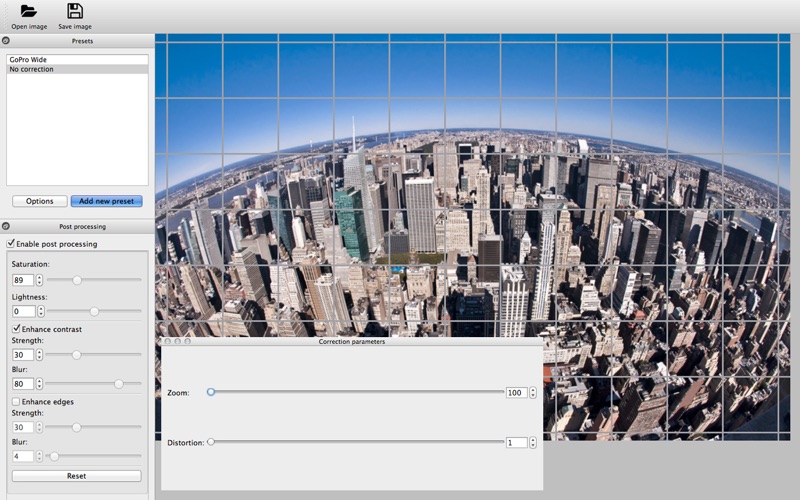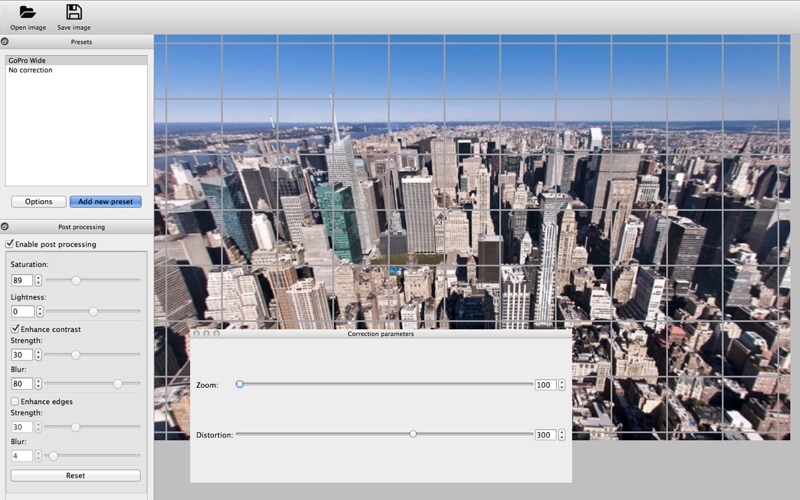 Lens Corrector corrects/removes radial distortions which occur with wide angle lenses, such as used in GoPro Hero or DJI Vision cameras, and fish eye lenses. Lens distortions are especially visible on aerial photography where straight lines, such as the horizon, show significant curvature.

Features:
- Correct lens distortions*
- Adapt curvature and zoom correction factors
- Process full resolution
- Support for custom presets
- Post processing controls for saturation, and advanced contrast modification
- Batch function for processing multiple images.

* Lens distortions/barrel distortion



+++ Disclaimer +++
This app is an alternative app for controlling GoPro Hero cameras. We are not affiliated with GoPro Inc. in any way.