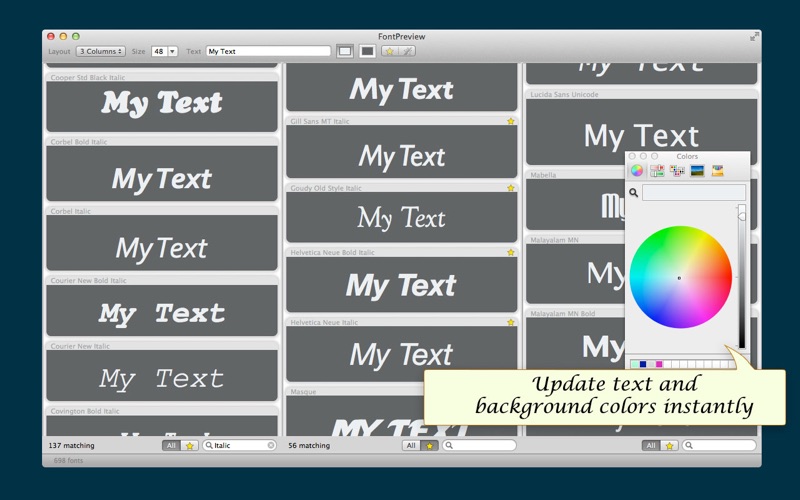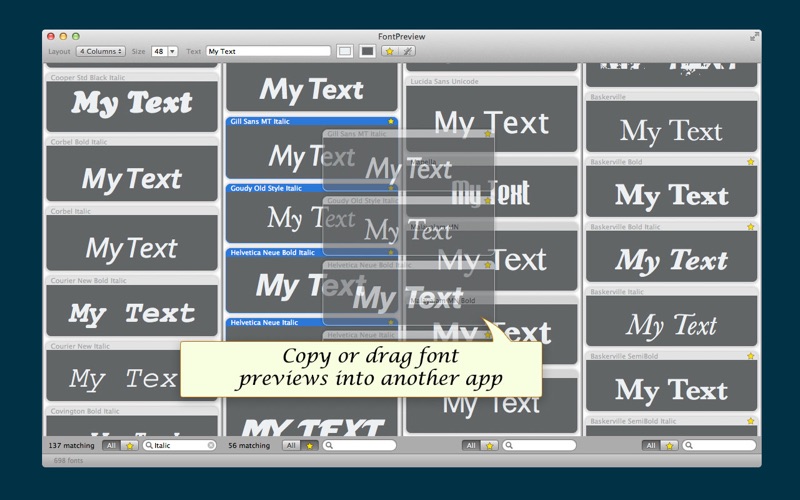 FontPreview allows you to quickly compare fonts installed on your system. It uses a multi-column list interface where each list contains font previews. This allows you to scroll though each list and quickly compare different fonts side-by-side.

Key features:

Quick, responsive interface
FontPreview performs time-consuming operations in the background to ensure the application is as responsive as possible.

Flexible layout
You can have one to four column lists to better suite your workflow.

Quick font search
Each column list has its own search box so that only the fonts you're interested in are displayed in each list.

Copy and drag-and-drop support
Found your perfect font? Just copy and paste it to any application that supports rich text formatting. You can even drag and drop it to any folder (e.g you desktop) to create a text clipping.