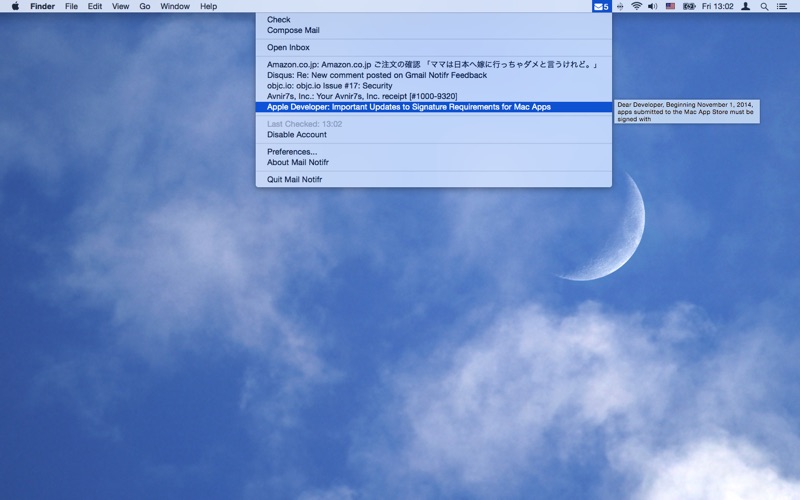 Gmail 新着通知チェッカー, 複数のアカウントに対応しています。(Formerly Gmail Notifr)
メニューバーにGmailの未読数を表示し、メニューからブラウザでGmailを開くことができます。

Features:

* Support multiple accounts
* Support hosted account
* Check new mail at specified interval
* Open accounts in different browsers
* Separate check and notification setting for each account
* Enable/Disable account (checking)
* Sound and notifications
* Small & fast
* Mailto handler


How to use Google 2-Step Verification:
Follow these instructions to generate an App password and use that with Mail Notifr: https://support.google.com/accounts/answer/185833

How to customize Notification:
In OS X System Preferences - Notificatins, select 'Mail Notifr' from the left 'In Notification Center' list and adjust settings.

How to configure Mailto handler:
In Mail.app - Preferences - General, select 'Mail Notifir.app' from 'Default email reader'.

* Gmail™ is a trademark of Google Inc.