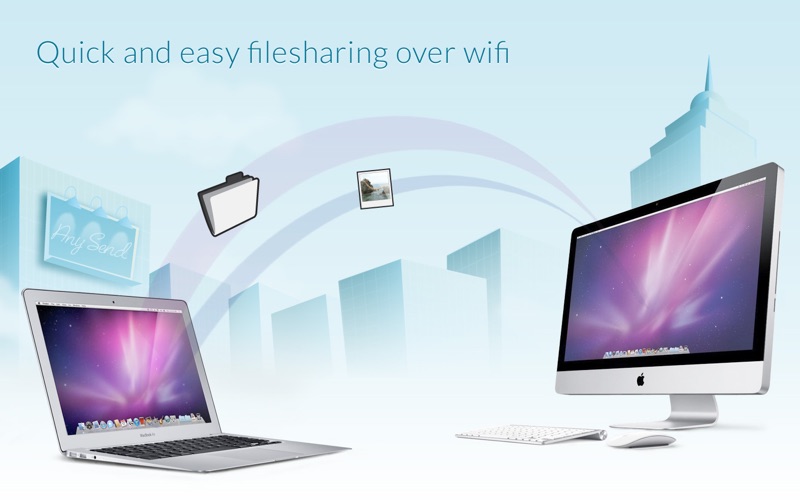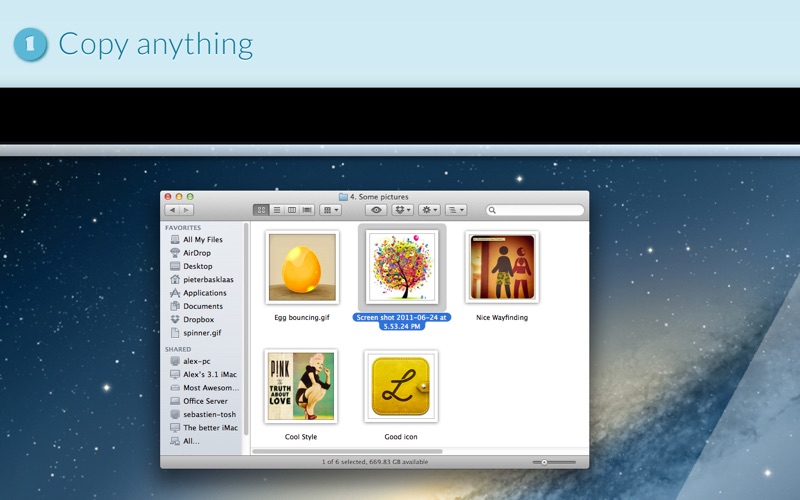 Sending stuff between your computers is really technical and frustrating. Can't it just be: copy, select computer, done? Any Send App makes things just that simple. Files send over your local network, so even large files transfer in seconds.

Any Send lives in your top bar. Copy anything, a file, a photo, text, an internet url, anything. Then select the computer you want to send to. It's really that easy.

Features
- Incredibly simple file sharing on your local network. Just copy and select where to send.
- Very fast file transfers, as fast as your local network supports
- No file size limitations: copy and send any size file
- No file type limitations: send movies, photos, addresses, contacts, anything that can be copied
- Folder support so that you can send lots of things all at once without zipping
- Photo previews: see what you copied
- Option to automatically open internet addresses sent to you
- Notifications support
- Retina screen support

Visit our Website http://www.getanysend.com/ to learn all about the App

We really appreciate your feedback: please send us mail at web-support@adylitica.com if you have any issues or ideas!