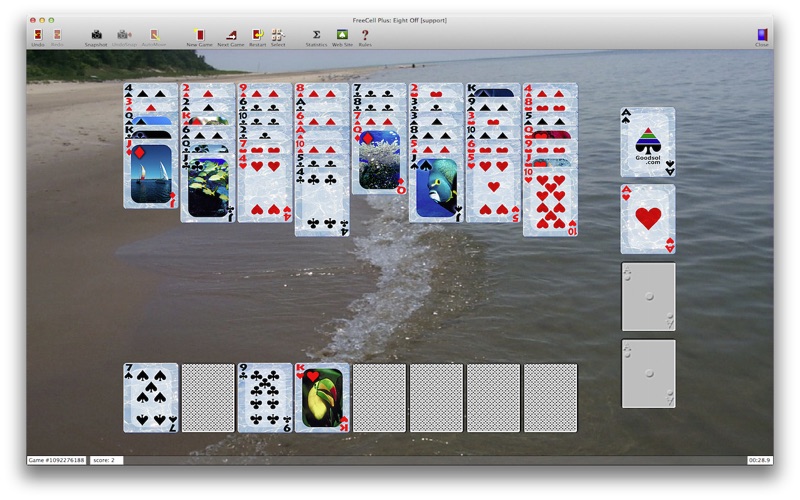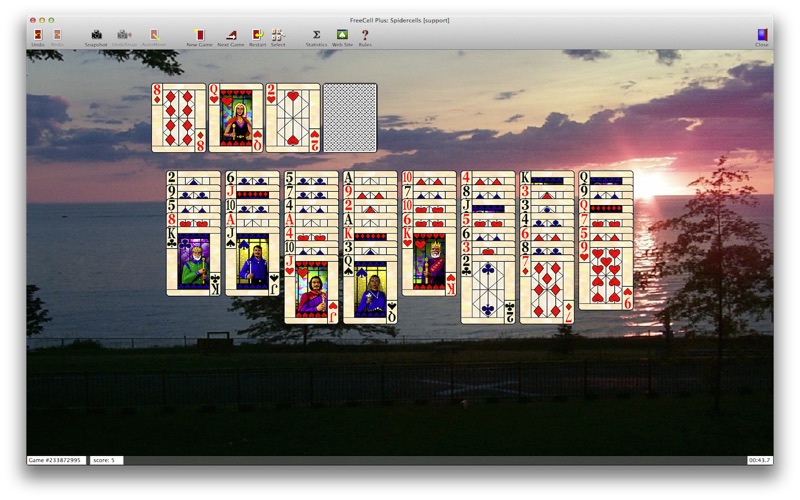 FreeCell Plus is FreeCell plus a whole lot more. With beautiful playing cards, full undo and redo of all your moves, automatic game saving, and complete statistics, FreeCell Plus is FreeCell the way it ought to be.

In addition to the classic game FreeCell, play Sea Towers, Penguin, Eight Off, Baker's Game, Spidercells, Stalactites, Two Cells, and Three Cells.


FEATURES:

- easy to play - drag/drop the cards or use quick click moving.

- undo and redo all moves.

- automatically saves games.

- make the game window any size or even full screen.

- 5 card sizes, including large cards for poor eyes.

- six different beautiful professionally designed card sets.

- change card backs, or change background image or background color.

- just click on the Rules button to see the rules of each game.

- over 2 billion starting positions for each game.

- submit your statistics and see how you compare to other players.

- statistics for multiple players.

- Climb Mode, where you play from game #1 and play for a cumulative score.

FreeCell Plus is a product of Goodsol Development, solitaire game makers for over 15 years, with email support from http://www.goodsol.com/contact.html .