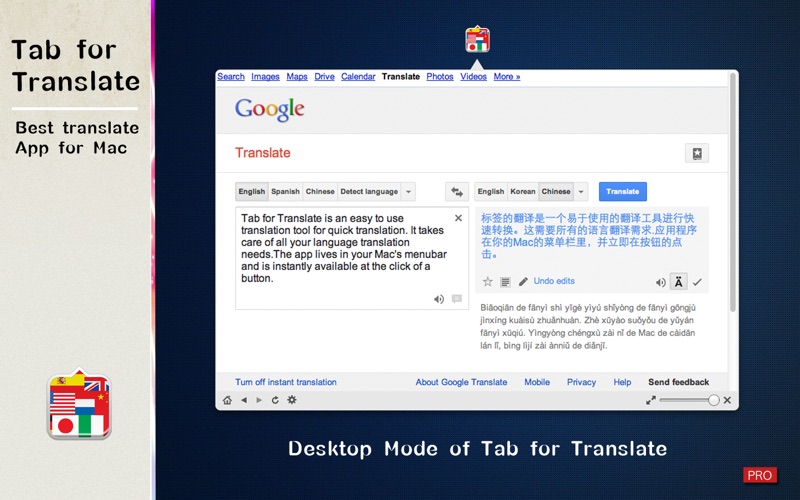 ◆◆◆ ON SALE FOR A LIMITED TIME: 50% OFF◆◆◆

THE PERFECT TRANSLATE APP FOR YOUR MAC - PRO VERSION

Tab for Translate is an easy to use translation tool for quick translation. It takes care of all your language translation needs.The app lives in your Mac's menubar and is instantly available at the click of a button.

DESCRIPTION:

1.Extremely ease to use interface
2.Support translates into dozens of languages
3.Translates text instantly
4.Checks spelling
5.And more

NOTES:
You need an Internet connection to access Tab for Translate

We love to hear your feedback. Please remember, we cannot reply to your comments in the Mac App Store. If you have a question, please contact us through our support mail. Thank you!

◆◆◆ Bug Fix & Feature Request◆◆◆

If you have any problem, please email us at cokesoft@gmail.com
We will fix bugs and add features for you as soon as possible.