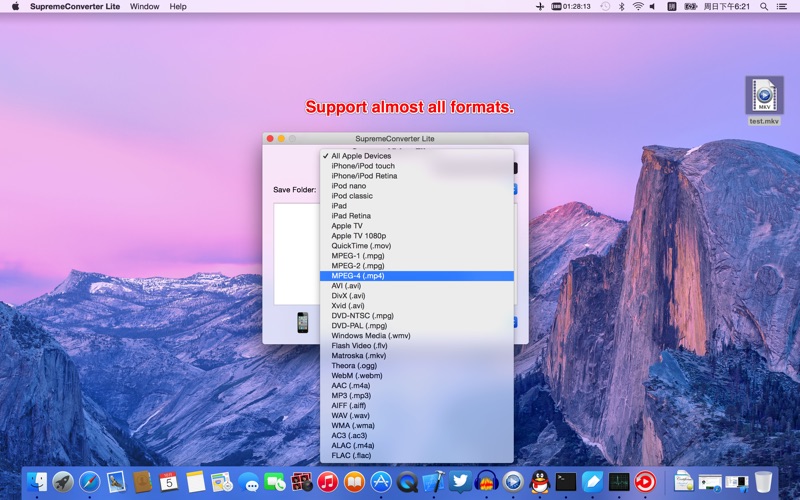 Supreme Converter Lite is a faster video and music converter app with multi-thread. It supports almost all formats. You can extract audio from video.

If you have any question, please contact me with email - supremeone@sina.cn

Features:
* Fully compatible with OSX 10.10 (New OSX)
* Supported input - Almost all formats
* Supported output - iPhone, iPad, iPod, Retina, Apple TV, QuickTime, MP4, AVI, DivX, Xvid, MPEG-1, MPEG-2, DVD, Windows Media, Flash, Matroska(.mkv), Theora(.ogg), WebM, M4A, MP3, AIFF, WAV, WMA, AC3, ALAC
* Full 64-bit support for the fastest possible conversion
* Fully compatible with Retina displays
* Normal and High quality presets to make video conversion automatic for most users
* All Apple Devices format to play on all apple Device.
* Drag and Drop simplicity even with folders of videos once videos have been added
* Sandboxed for the Mac App Store
* And More...