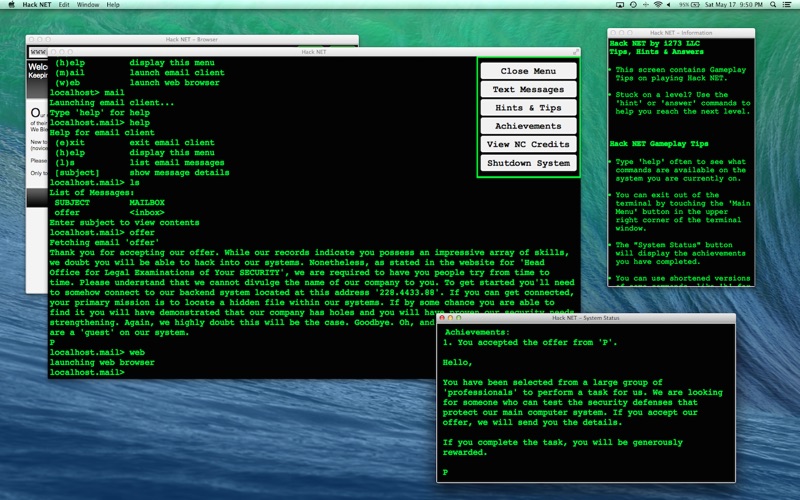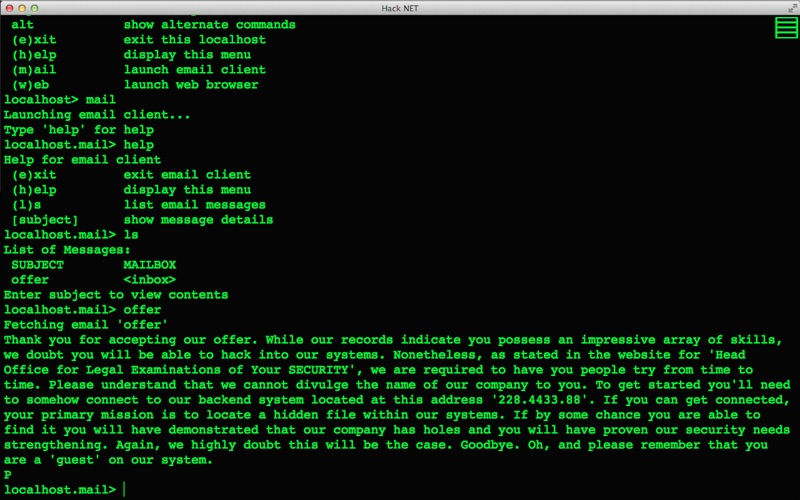 It's time for a FOURTH Hack Run!

Note: Hack NET is the fourth installment in the Hack RUN series. You should play 'Hack RUN' before starting this game.

A seemingly routine request for help turns deadly quickly in this version of the Hack RUN series! When the network you are hired to hack reveals its secrets, will you be able to use that information for good? Hack NET uses old-school prompts (like DOS and UNIX) to access virtual programs and systems. Gain access to users' files and emails to discover new ways to dig deeper and deeper.

Hack NET includes these newly developed interface enhancements:

> Convenient main-menu popup
> More "substantial" levels. Earn your way to the final goal.
> New modes of communication to "interface" with users.
> More levels than in Hack RUN, Hack Run ZERO or Hack TIME.

Stuck on a level? Just use the 'hint' or 'answer' commands to help you along.

Hack NET is a game. It is not a tool or aid for learning how to hack into real computer systems. i273 LLC does not endorse hacking.