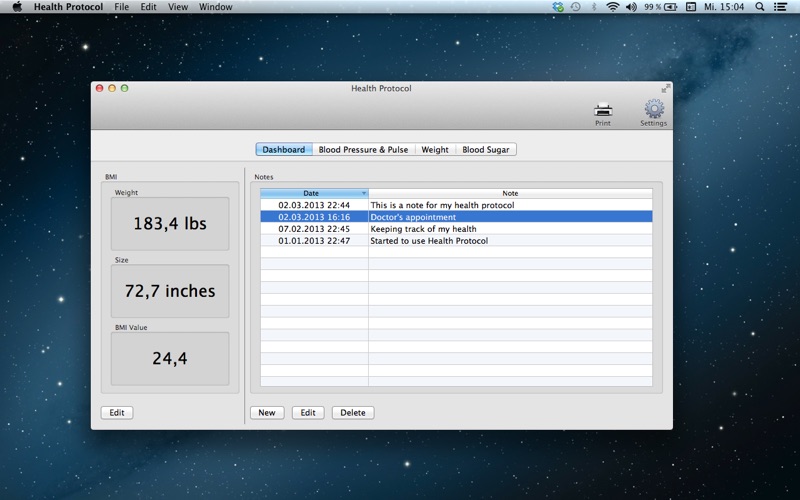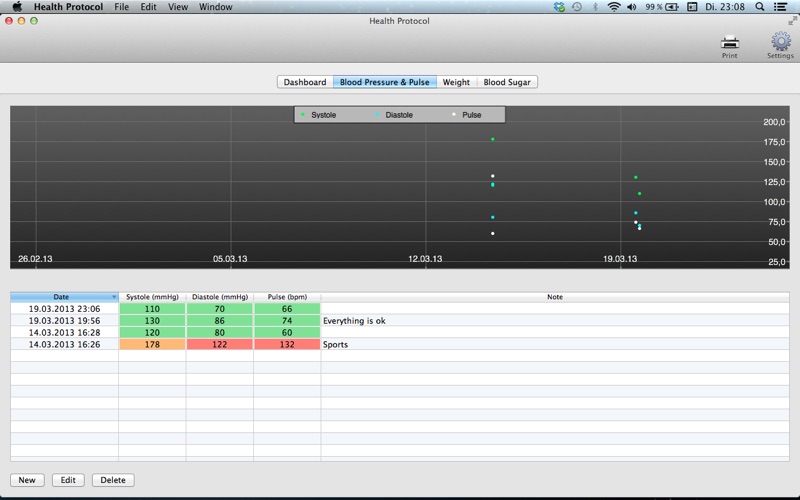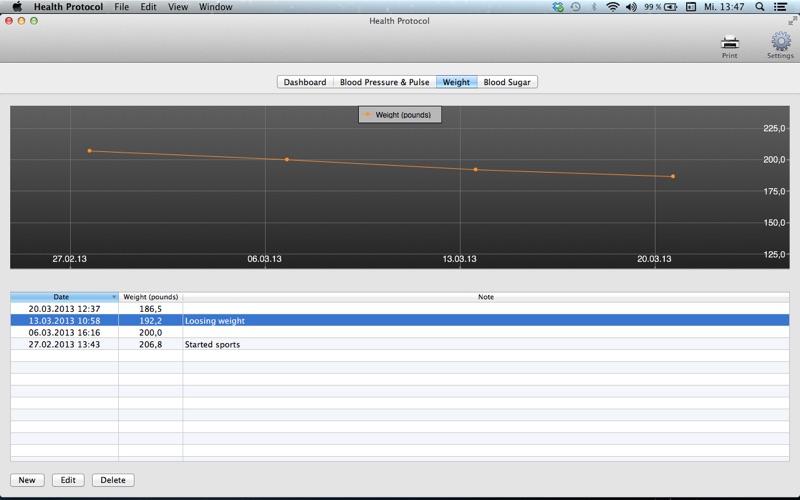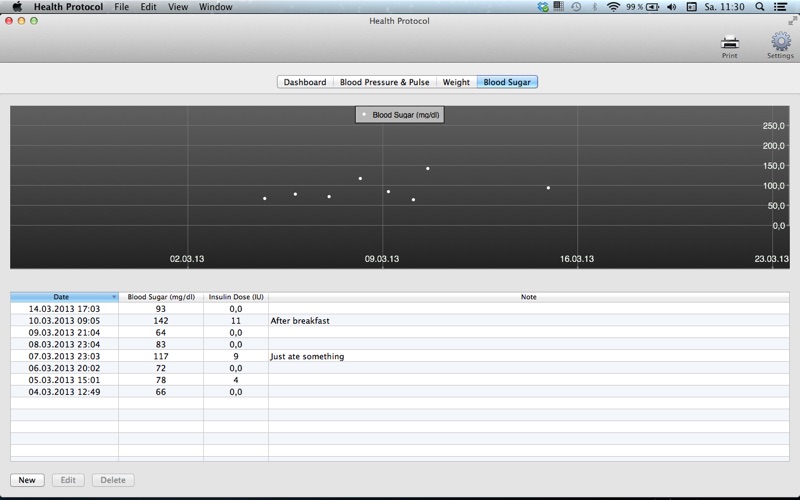 With Health Protocol you can keep track of your BMI, blood pressure & pulse, weight and blood sugar data easily. Just add, edit or delete your data and analyze it with the help of a clean and simple interface.

Health Protocol supports both metric and imperial units:
- kg, cm, ...
- lbs, inches, ...

Health Protocol gives you the opportunity to export your data in three different ways:
- Print your data
- Send your data via email (e.g. to your doctor)
- Save your data as PDF file

If you have any questions feel free to contact us.