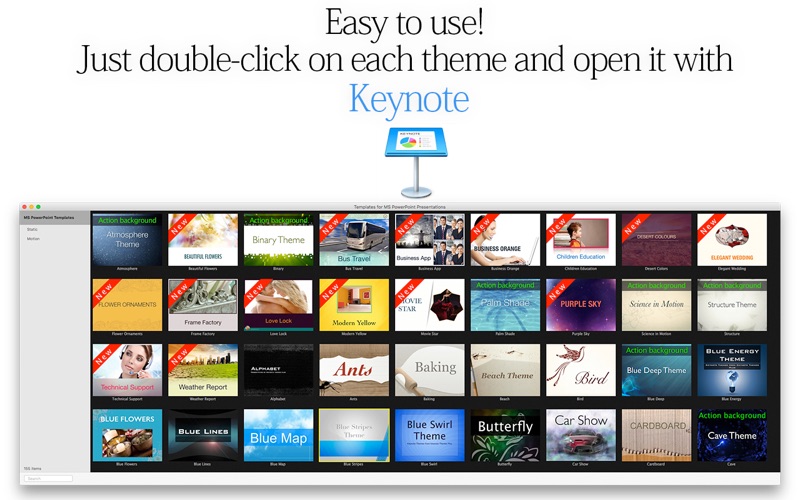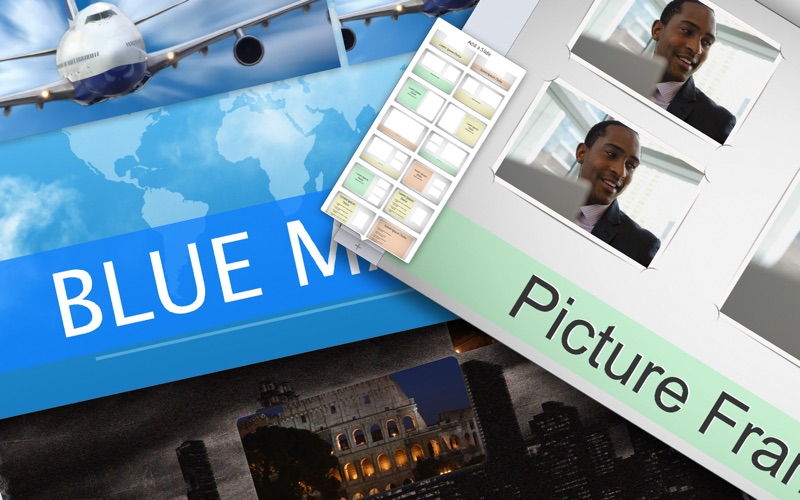 Themes Box for Keynote contains 155 Keynote designs for your presentations. They can be used as a basis for a great looking, easy to compose and high-quality-design presentation. All the Keynote Themes are high-resolution and assure the highest quality on different screens.

There are different sizes available for displays, so everyone will find the perfect size for widescreen displays Mac, iPhone (16:9, 16:10), iPad (4:3) and different projectors.

The main feature of the product is quality. Intense and eye catching colors, ease of use, remarkable and animated backgrounds are only a few things, which we define as quality. To compose a presentation using Keynote themes will not last long and all that time will pass with fun and an excellent mood.

To use Themes Box for Keynote you just need a Mac with iWork '09 (Keynote 5.0) or later.