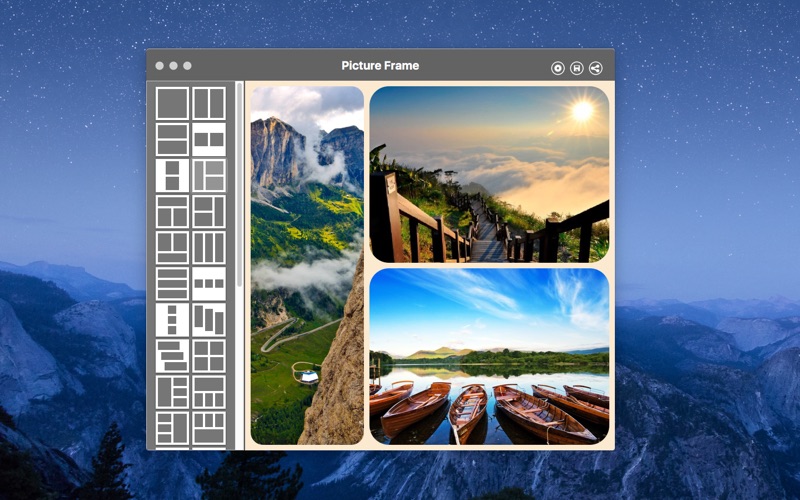 Picture Frame helps you combine multiple photos into amazing looking frames that you can save to your computer or share to Facebook. With 36 adjustable frames, support for up to 5 photos in a single frame, rounded corners and custom of border, you will always have a unique look.

Picture Frame on the Mac is easy to use, select a frame, drag and drop your photos in, tweak the border size, give the photos rounded corners, add a color or a photo, resize the adjustable frames and save the photo or share it to Facebook.


Main Features:

1.drag and drop the pictures you want as a background.
2.you can customize any size to the output image.
3.34 fully adjustable frames - drag the borders between each photo for endless customization.
4.Support for up to 5 photos.
5.Rounded corners.
6.Change the border size.
7.Zoom and drag the photos around.
8.Easy color picker for border color.
9.Custom the border.
10.Custom the ratios.
11.Custom the resolution.
12.Share to Facebook,Twitter,Weibo.
13.Drag and drop photos into the frame.
14.Frame resize. 
15.Background round corner

*** Scale photo and move photo position ***
Hold left button down to move the photo position. Scroll mouse wheel to scale the photo.

Thanks for all reviews,Please contact us at first time when you have any problem.