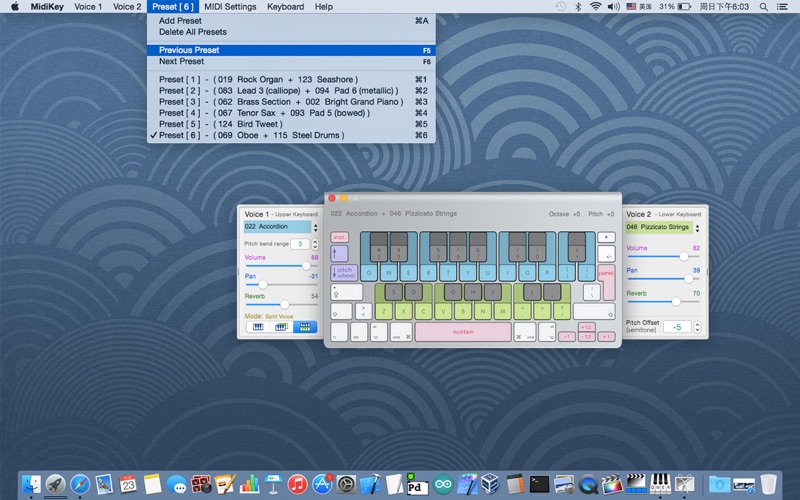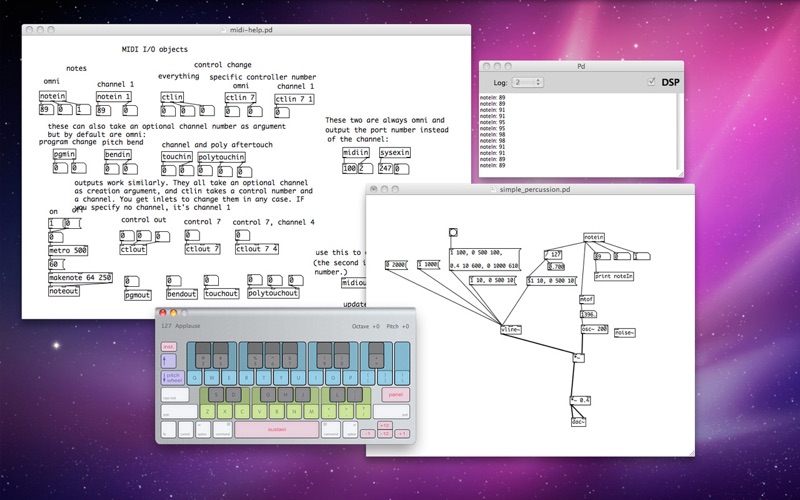 MidiKey is a cute program that can make your mac keyboard become an instrument keyboard. you can play 128 instruments on your Mac.it is able to receive MIDI input from MIDI keyboard (include MIDI control Message such as Pitch bend, Sustain). also can send MIDI OUT to native applications such as GarageBand, Logic Pro, Pd...

UI can display as:
English keyboard, German keyboard, Swedish keyboard, French keyboard,Spanish keyboard

Tips:
Press [ esc ] key to set a random sound (In 128 General MIDI instrument),
Press [ Up ] key or [ Down ] key to change octaves,
Press [ Left ] key or [ Right ] key to change pitch,
Hold on [ shift ] key to play vibrato notes
Press [ enter ] key to toggle setting panel of sounds.
Press [~] and [TAB] key to play pitch bend.
Hold on [ space ] key to play sustain notes.