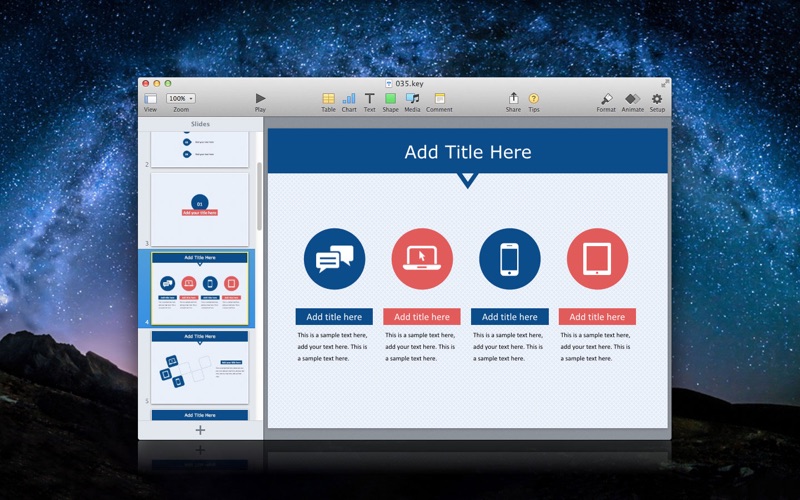 iTemplates for Keynote consists of high-quality designs for Keynote presentations. You can get dozens of great-looking presentation templates for Keynote. Save time and achieve the best results with iTemplates for Keynote!

Features:
* Professional Templates (great-looking)
* Unique Designs
* Lots of categories
* Very Handy
* Totally customizable
* Saves Time

Most elements in iTemplates for Keynote can be effortlessly recolored, moved, or removed. Type or paste your own text, add or remove text boxes and change the fonts, even modify illustrations if you wish. Replace stock images with your own illustrations.

Make your work easier with iTemplates for Keynote!